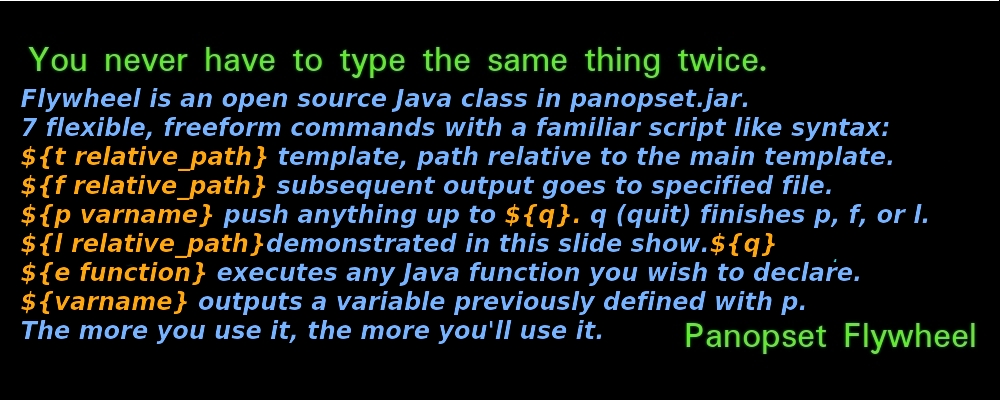 Click anywhere in the image above to advance the slideshow, which demonstrates a typical Flywheel use case.
The Seven core Flywheel Commands
See the github source for a description of the seven flywheel commands.
Light Version Available Online
flywheel_web is available for online list template processing, for quick tasks that don't require file reading or writing.
Flywheel Fun Fact
Flywheel was first written using MPW back in 1996.